Skateboarding Culture, Facts and News
Skateboarding Culture in Society
Skateboarding is a unique sport, and as seen in skateboarding blogs, skateboarding culture has significantly influenced the way we walk, our fashion and even music. The major unique feature about skateboard is the fact that there are no rules and no teams. You win when you skate well and you can skate anywhere you like. There are no restrictions placed on where skateboarding can be done. It is mostly done in the streets, however, in recent times, a lot of skateparks have been constructed which now increases the fun and experience and also further increases the opportunity to showcase your skateboarding skills.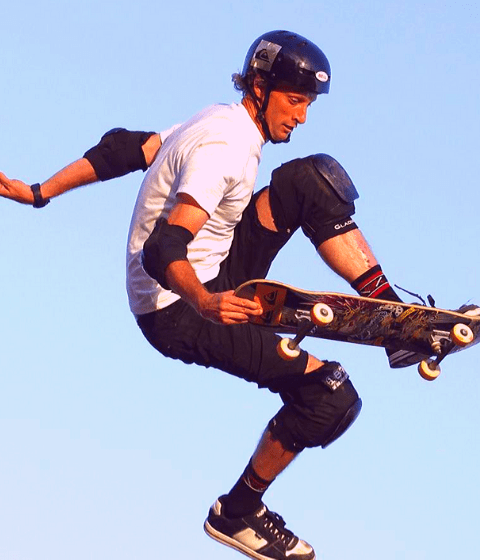 Skateboarding cultures in society today is majorly filled with both opinionated and independent skaters. Every skater's attitude is a reflection of the era or period they learnt and started skateboarding. Skateboarding is known in many countries across the world; however, Barcelona, Los Angeles, Vancouver and San Francisco are the most famous cities known all over the world for skateboarding.
The earlier trend in skateboarding was to ride barefoot, and this is because the skateboarders wanted direct contact between their foot and the skateboard. While some skaters still practice this, a majority now make use of skate shoes because skating barefoot made them to lack traction and this often led to foot injuries. Skate shoes enhance better traction and connection with the deck thereby reducing the incidence of unwanted foot injuries. When skating shoes were first introduced, it was a lot easier to identify skateboarders from their shoes/boots.
A major trend in the skateboarding culture is that fact that the main cultural values of skateboarders are that they try to maintain a self-expressed casual style and individuality which is also expressed in the designs and types of skateboard deck they use.
Tony Hawk's Influence
Tony Hawk (Anthony Frank Hawk) is a professional skateboarder (although retired). He is the owner of the skateboard company Birdhouse. He is also a stuntman and an actor. The most skateboarding blog always features one thing or the other about Tony Hawk there is hardly a skateboarding blog where you will note fine an article about Tony Hawk. This is mainly because he is a major skateboarding feature that has greatly influenced the sport in different ways. FoxWeekly names him as one of the most influential skateboarders of all time.
Tony Hawk has set many skating records that most skaters today try to beat or at least perform in the same manner. For example, Hawk is the first skateboarder ever to land a 900. It was after he completed this trick on June 27, 1999, that he decided to retire from professional competition, although he continued to perform in the annual X Games from 1999 to 2003.
It is important to note that the Tony Hawk Foundation awarded the sum of 5.8 million USD in June 2018 with the aim of aiding about 600 skatepark projects.
Recent Contests
As highlighted in different skateboarding blogs, there are several contests. Some of the most recent contest frequently talked about in skateboarding blogs include.
Street League London: This contest was held between May 23 – May 26, 2019, in London.
Simple Session 19: Held on February 2 – February 3, 2019, in Tallinn, Estonia
Street League World Championships: It took place in Rio de Janeiro, Brazil between January 10 – January 13, 2019.
Tampa Am: Between November 8 to November 11, 2018 in Tampa, Florida.
FISE World Series China: Between November 2 to November 4, 2018, in Chengdu, China
X Games Sydney: Between October 19 – October 21, 2018, in Sydney, Australia.
There is are numerous recent contests which can be seen in skateboarding blogs. However, it is pertinent to note that sports betting to win casino bonuses in legal online casinos is in fact, possible. This is because today, several online casinos allow lovers of skateboarding to win casino bonuses from sports betting on the different Another thing to note is that while trying to earn casino bonus in an online casino is to ensure that they are legal casinos. Especially when it comes to no deposit bonuses. Learn the real money no deposit rules at the realnodeposit.com site, see how to take full advantage of them, and end up like a winner.
Skateboarding News
Skateboarding news can be gotten from skateboarding blogs; there are always interesting and intriguing headlines. Skateboarding news spans from the announcement of a competition, to the announcement of a winner or the signing of an endorsement deal by a player or company.
The most recent headlines present on almost every skateboarding blog are
Red Bull Skateboarding Presents: YOU GOOD?
Inside Pro Skateboarder Nyjah Huston's Zen Laguna Beach Pad
Skateboarding defies the logic of the city by making it a playground
Greek architect builds skate haven for friends in the wake of a debt crisis
These and many more headlines are always updated on our skateboarding blog for fans and lovers of the sports to keep themselves updated with the various events and happenings that relate to skateboarding.